XL Subsea Baskets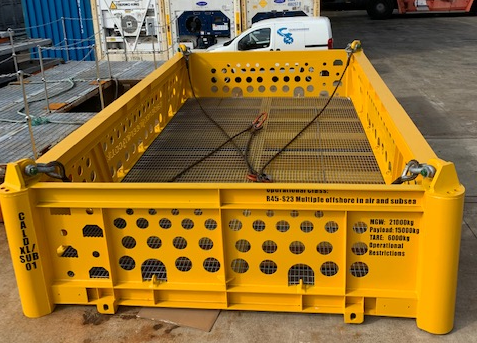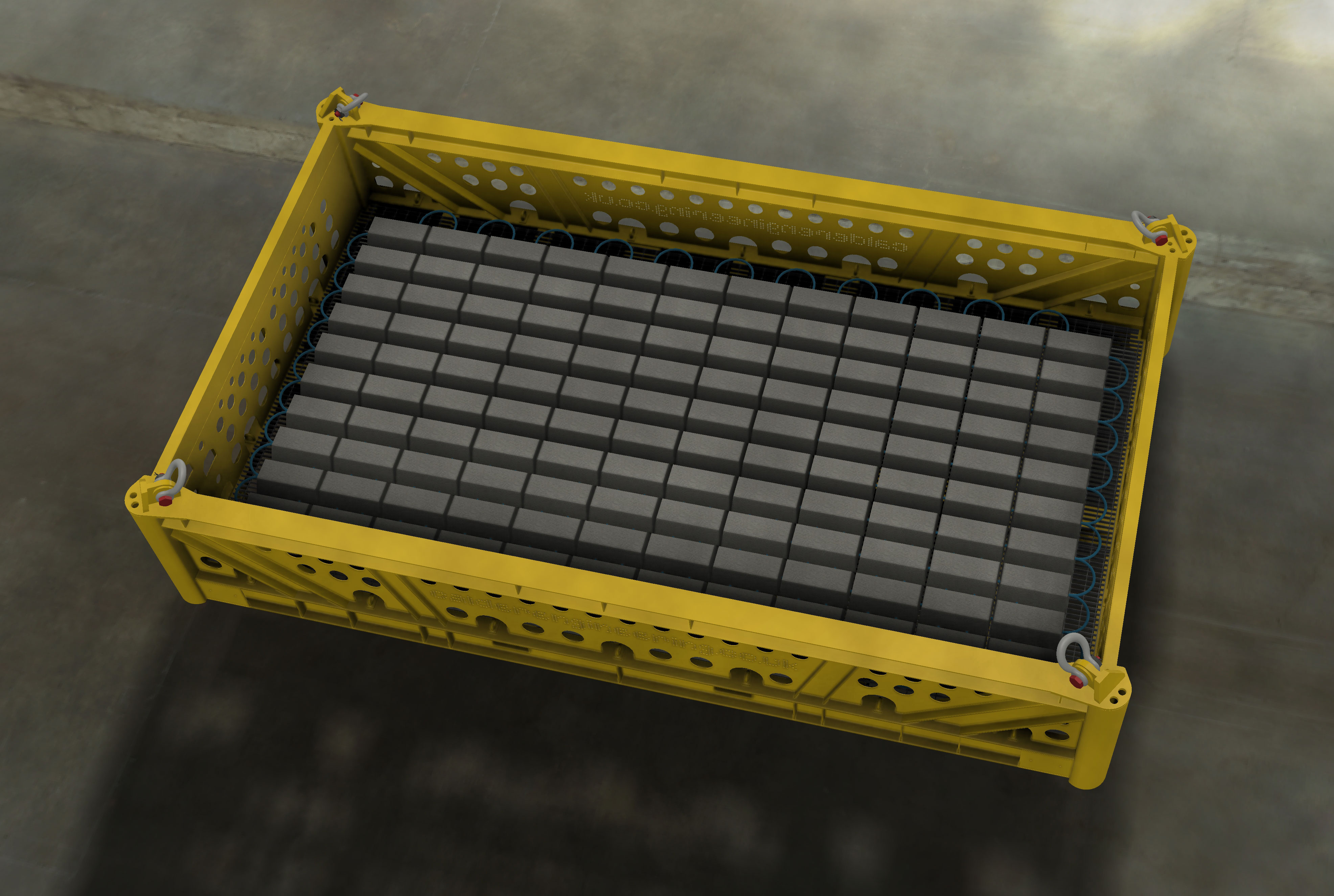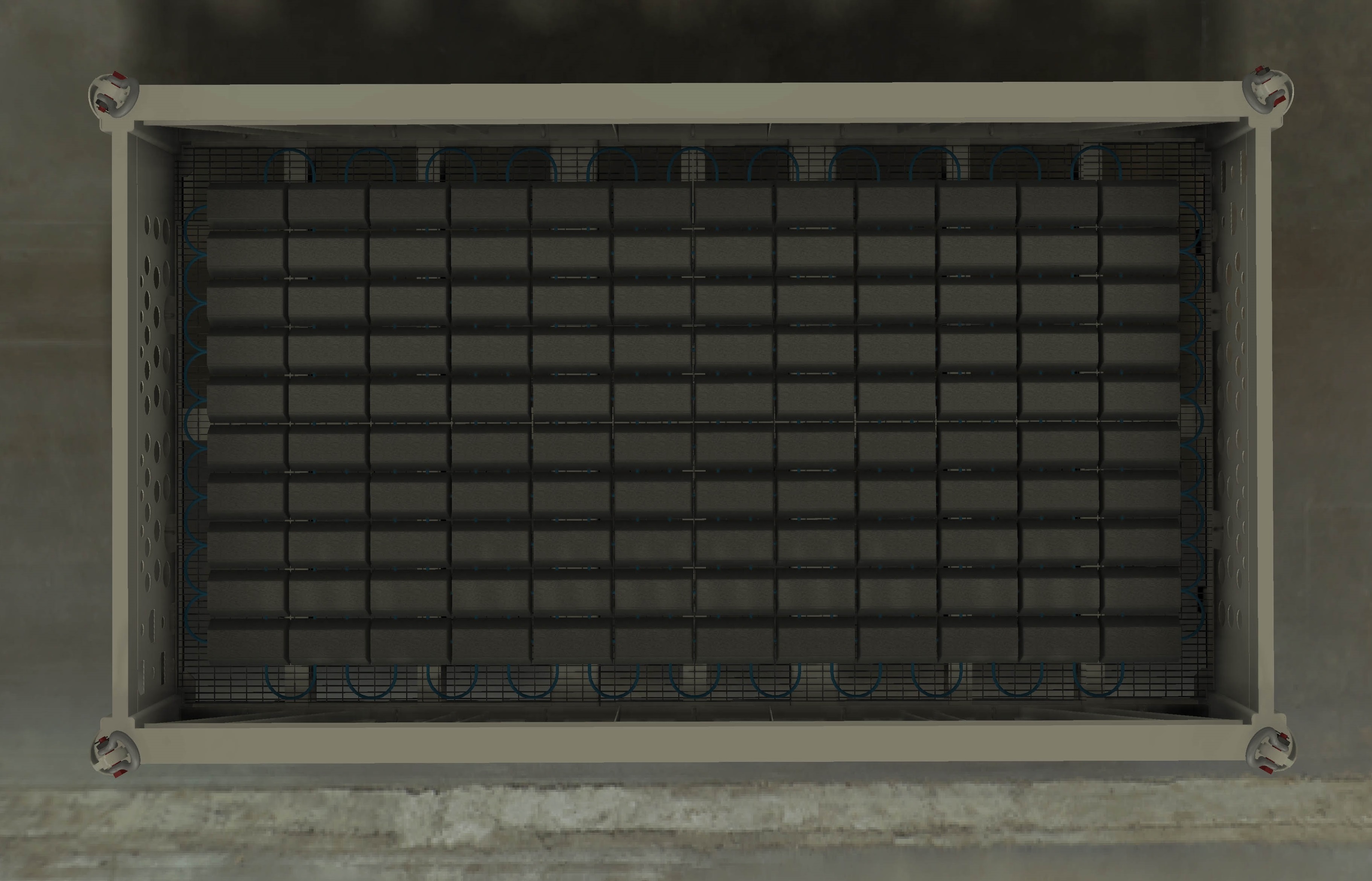 Hire or Purchase extra large DNVGL2.7-3 certified subsea baskets. Suitable for seabed installation or recovery projects.
Our extra large subsea basket CALD XL SUB/01 has a payload of 15 tonnes, internal dimensions of 3500 mm wide x 6500 mm long x 1000 mm high and is capable of dealing with the majority of subsea challenges, from deployment/recovery of concrete mattresses to "one off" bespoke items. Technical information is available here.
Certified to DNVGL standard 2.7-3

Operational Class: R45 in air lift, S23 subsea lift

SWL 15,000kg

Admiralty deck eyes

Flowforge galvanised flooring

Forklift pockets

Despite its large size, it's fitted with ISO corner castings for a standard 20ft x 8ft container footprint for ease of transporting, securing to the vessel deck or grillage

4 point lifting arrangement: 2 wire rope slings connected by masterlink.

ROV and Diver friendly

Spreader beams also available for hire
For decommissioning it can comfortably accommodate concrete mattresses lying on their flat.
Spreader beams also available, if required.
For enquiries regarding subsea basket hire please telephone +44 (0)1847 892122.
If you have a specific subsea basket requirement please get in touch as we can manufacture to your specification. Hire may also be available to you for this.